Congratulations!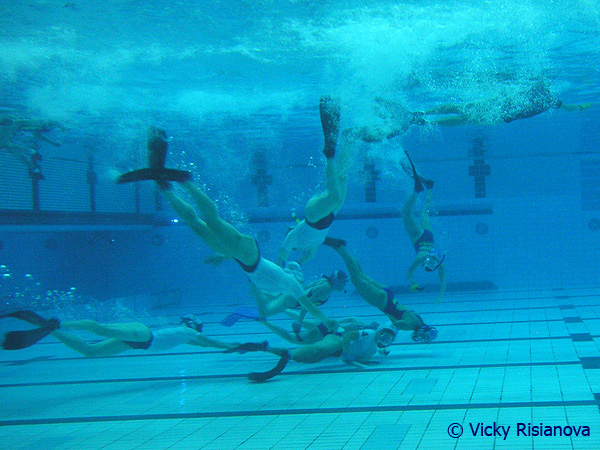 I just discovered that in August my friend Catherine Sweeney's team (Australia) won the Ladies Elite
Underwater Hockey World Championship
! I don't know if she's in this photo, but I wouldn't be surprised if that one in the centre on the bottom looking at the camera was her, she always used to be the fastest to the puck. I'm not absolutely sure what "Elite" means in this context but they've got Under 19s, Masters, and Elite, so I guess it means they're the Women's World Champions. Wow.
Labels: water